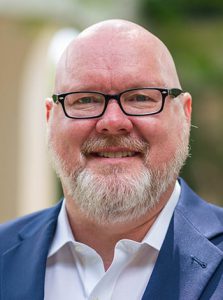 Shawn Maynard
Senior VP & General Manager
Shawn Maynard joined Florical Systems in 2006 as Senior Vice President and General Manager, bringing decades of leadership experience to the Florical team. Before Florical, Shawn served as the Director of Operations for NBC Universal from 2001 to 2006, overseeing the Southeast Hub in South Florida. Shawn brought his operational experience to Florical by designing Smart Central and several award-winning products including Acuitas. Shawn attended Marshall University where he majored in Psychology. Since joining Florical, Shawn's leadership and vision resulted in revenue growth, market share increase as well as the expansion of Florical's product offerings.
Shawn serves on the Americas Council for IABM and also Section Chair for the SMPTE Florida Chapter.