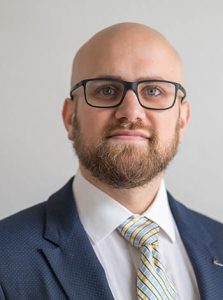 Shadi Diab
Sales & Marketing Project Manager
Shadi brings over a decade of business, technical marketing and project management experience to the Florical team, Prior to Florical, Shadi held multiple marketing and project management positions in the technology industry. Shadi holds a Bachler's in Information Technology and a Master's in Business Administration from Texas A&M Corpus Christi. As a Sales and Marketing Project Manager, Shadi is responsible for ensuring that customer success remains the number one priority for Florical.
"In all my years of broadcasting and managing a software company I have found that it takes a very unique individual to succeed in this industry. Shadi not only has those qualities to succeed but to exceed. A brilliant and creative thinker with refined leadership qualities wrapped into one individual makes Shadi bound to become one of this industry's future innovators and executive leaders. I am so thankful that he decided to join us and bring his multifaceted talents to our team." – Shawn Maynard, Florical's SVP/ General Manager.