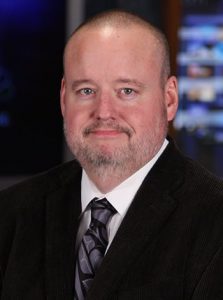 Jeff Halapin
Customer Service Manager
Jeff brings over three decades of broadcast engineering and operations experience to the department. Prior to Florical, Jeff held multiple Director of Engineering positions at Hearst Television and Manager of Operations position for NBC Southeast Broadcast HUB. Jeff will be responsible for day-to-day customer service operations and ensuring that Florical approach continues to be customer-centric. In addition, Jeff will manage all aspects of new installs and commissioning, building on Florical's legacy of smooth installs and transitions.
"Jeff comes to our team with years of engineering leadership experience. From chief engineer at Newschannel to Master Control Hub Manager at NBC, and Director of Engineering of two top Hearst markets makes him uniquely qualified for this critical role. I have known Jeff personally for over 20 years and I couldn't be more excited that he accepted being a part of the Florical team. At Florical we pride ourselves with not thinking and acting like a typical vendor but a true partner and extension of our valued customers. We think like broadcasters and who better to manage our customer service that a seasoned broadcaster who will bring the urgency required for our partners." – Shawn Maynard, Florical's SVP/ General Manager.