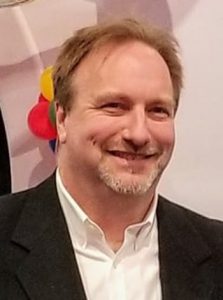 Chip Jellison
CTO
Chip Jellison is the Chief Technology Officer leading our worldwide software development efforts across RCS, Media Monitors (Aircheck), Mediabase, Florical Systems, Test All Media and Hit Predictor. Before joining RCS, he got his start in broadcasting at Precision Media in southern New Hampshire. While with the company, he learned the broadcasting craft moving from on air positions to more back office operational tasks including light engineering, production, music and traffic scheduling and keeping the computers running at the station.
In 1998, he joined Prophet Systems and quickly joined the development team on the Audio Wizard product, taking over Product Management and coding. He also joined the NexGen Digital development team early on taking on Product Management, and eventually leading the development team. During 2006, he worked with Philippe Generali on merging Prophet Systems into RCS and assumed his current position in 2007 when that merger was complete.
In his current role of the head of Technology and Development, he works with a first class team of product managers and developers to produce the next generation of tools to help our clients grow their business.
Always the inventor, Chip is listed in over 15 issued patents and more than 20 pending patent applications. Additionally he creates utilities that help RCS clients better leverage our suite of products. These can be found on the support download page located on rcsworks.com. These utilities include AFC Launcher, Zetta Status Monitor, RCS2vCreative (an interface to vCreative for Zetta) and Zetta Crowd Interface.